Wuben X0 Brass Review: Most Unique Version?
I got hold of the Wuben X0 in brass – it's quickly become one of my favorites. I use it as a light around the house and for display rather than EDC as it's a bit heavy. Would recommend the aluminum version if you're thinking of EDC. Watch my video to find out more. Affiliate links below.
Get the X0 here 👇
🔦 https://www.wubenlight.com/products/x-0-knight-the-brightest-edc-flashlight-in-your-pocket?ref=darrenyeo (Exclusive 25% off code: 'DY25″)
Amazon 👇
🔦 https://amzn.to/3KXrROK
This light was provided as a free sample for the purposes of this review. I was not paid to create this video, nor have I held back on any opinions/defects in this light.
Wuben X0 Review
General thoughts after a week of usage/size comparison/practicality/interesting things:
• So I finally got hold of the Wuben XO in brass – I'm always curious when a new and unique flashlight comes out, and this one definitely meets the mark. Anyone unfamiliar with modern flashlights would be confused looking at this light. It kind of reminds me of one of those little flying robots in half-life that would follow you around!
Overall Construction, LED, lens, bezel and reflector
• Being made of brass, this thing has a bit of heft to it. Feels twice as heavy as the aluminum version! The overall machining and finish is amazing, there's no coating on the metal so it will develop a nice patina over time. When I took it out of the vacuum bag, it was definitely shinier. Though there are many angular cutouts, there are no sharp edges anywhere on this light. It's one of those lights that's just fun to play with on your desk. Makes a great fidget toy too with the blue lid. There are numerous areas to install tritium or glow tubes.
• Mine came with the Nichia 519A – which produces less light but has a high color rendering index, meaning you can recognize colors better. TIR lens with 180-degree beam + focused hotspot. This has to be one of my favorite beam profiles. A retaining ring holds the lens in the body and is also made of brass.
• Replaceable 18350 battery, with magnetic tailcap. The blue pocket clip is very sturdy and is held to the body by two screws. Comes with onboard charging under the blue lid (water-proofed). The lid is held down by two magnets.
UI – modes
• 4 clicks to lock/unlock
• Double-click from off to activate the strobe, double press again for SOS.
• Click and hold from off for moonlight. Click and hold to cycle. Double press to enter turbo. To reactivate turbo you need to switch the light off and on again.
• Programming mode
Performance – total output, beam profile, longevity, practicality
• CRI, CCT, Ceiling bounce test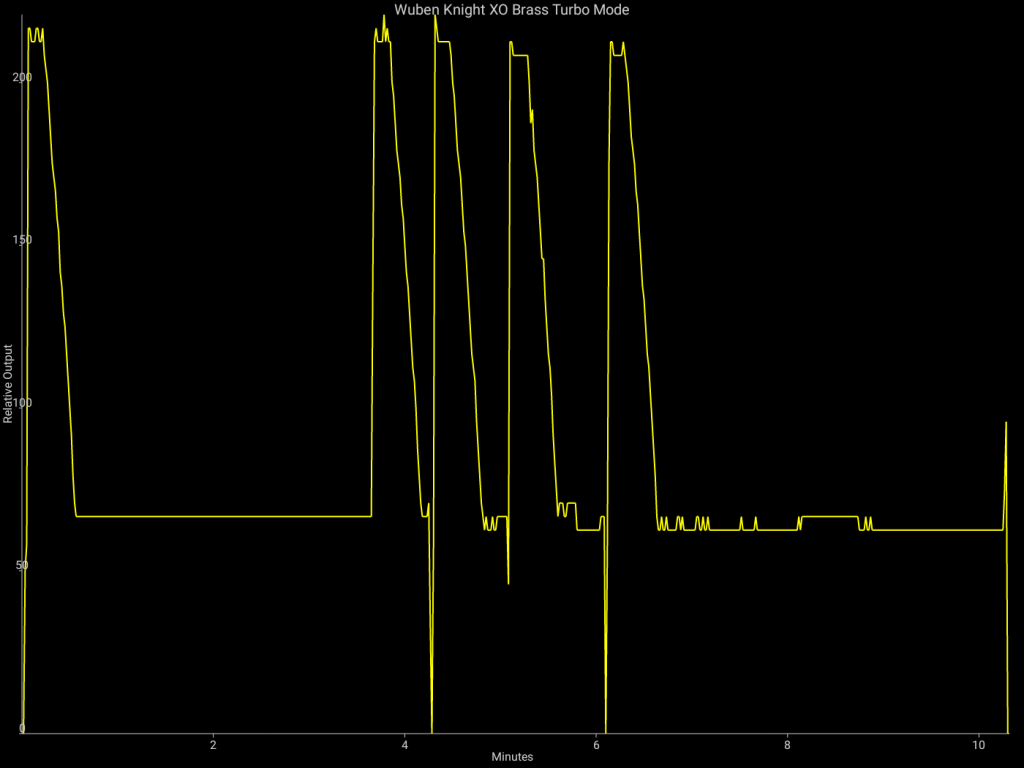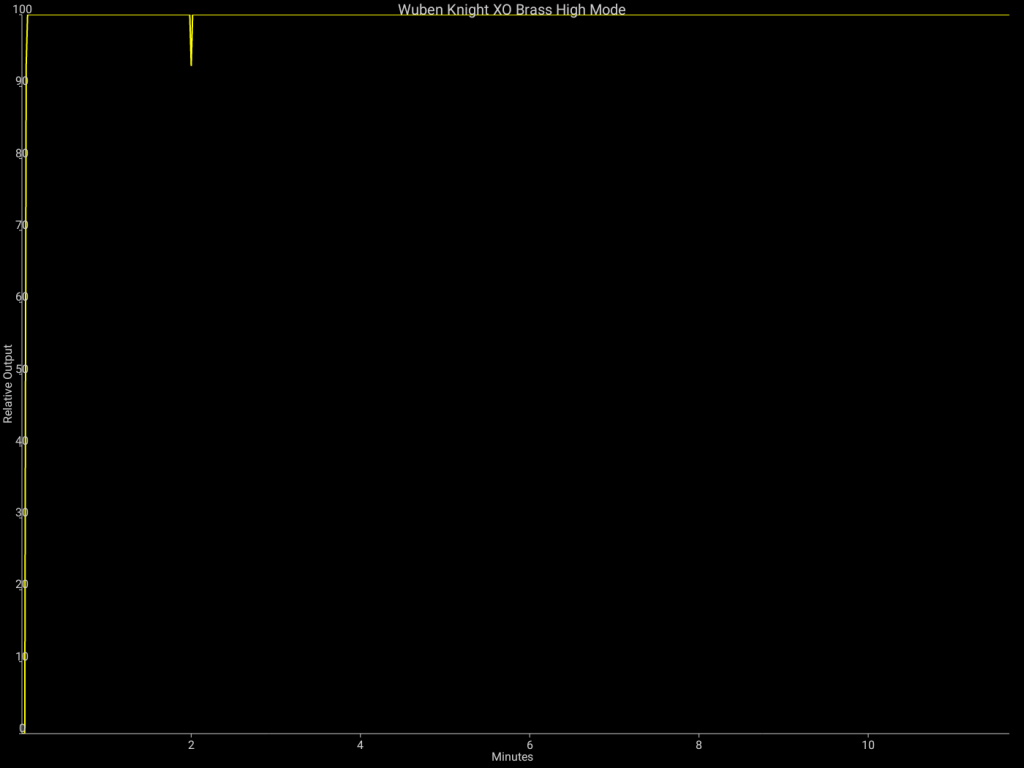 Considerations
• Heavy! But if you're buying this in brass, you know what you're getting into.
• 18350 cell – it's a small light so if you're hitting turbo often you won't get much runtime. But that goes for almost any EDC flashlight.
Verdict
I've always wanted a light made of raw brass, no coatings, and this one is just perfect! It's not as heavy as my copper S2+ but it has a pleasant weight to it. I like the accented blue and the yellowish color of brass together. If you're looking for a unique EDC or light to use around the house, make sure you check it out!