Olight Warrior Mini 3 Review:
Olight's 6th Anniversary Sale 👇
Date: 8 pm 21/08-11:59 23/08 AEST
Warrior Mini 3, 30% off, $90.97 (MSRP: $129.95)
Link: https://www.olightstore.com.au/s/8SDCWN
General thoughts after a week of usage/size comparison/practicality/interesting things:
• So I've reviewed a few Olight flashlights now but recently I got myself one that I absolutely love. It's the Warrior 3 Mini. Straight out of the box, it looks incredible with the blue/black gradient. Bold design, it looks different and eye-catching compared to most other lights. Olight also produces my favourite knurling pattern. Very grippy and also reminds me of those massage grip things. Doubles as a great fidget toy.
• Comparison with S2+, Speras EST, FC12
Overall Construction, LED, lens, bezel and reflector:
• Flawless machining, anodising is also gripper compared to my Warrior X and Warrior 3s. The gradient colour is unique and they must have had to do half of it first, then layer the second colour after. Large tactical switch that doubles as a magnetic charging port. Nano moulding technology – allows direct bonding of plastic and metal. You can see it on the switch. No recessed areas where dust can get stuck. Strong magnetic tail cap. The button is strangely satisfying to press. Dual stage and quiet.
• SFT40 with TIR lens. Bezel is crenulated but not sharp. The TIR lens has a dip in the centre. Unusual, I haven't seen this design before.
• Hidden proximity sensor. I like that it doesn't interfere with the TIR lens.
• Comes with a proprietary 18650 cell (3500 mAh) and magnetic charging. I found I could charge the cell in my external VC8 charger, as the positive terminal sticks out more. Nice work Olight for making this minor but important change. This means I don't have to rely on proprietary charging.
UI – modes:
• Five brightness levels – includes moonlight/turbo. You can only access turbo and medium from the tail switch. Half-press or full-press for med/high. Press and hold for a momentary on either mode.
• All modes can be accessed from the side switch. Triple click for strobe. Hold from off for moonlight. Hold for 3 seconds for memory mode.
• Lock by pressing and holding.
• Proximity sensor only activated when the object is blocking at the time of switch on. Much better as rain or approaching objects won't interfere with the operation.
Performance – total output, beam profile, longevity, practicality:
• CCT, CRI, Ceiling bounce test
• The beam has an interesting combination of flood and a large hotspot. Reminds me a bit of the larger Warrior 3S. Impressive hotspot intensity for such a small bezel.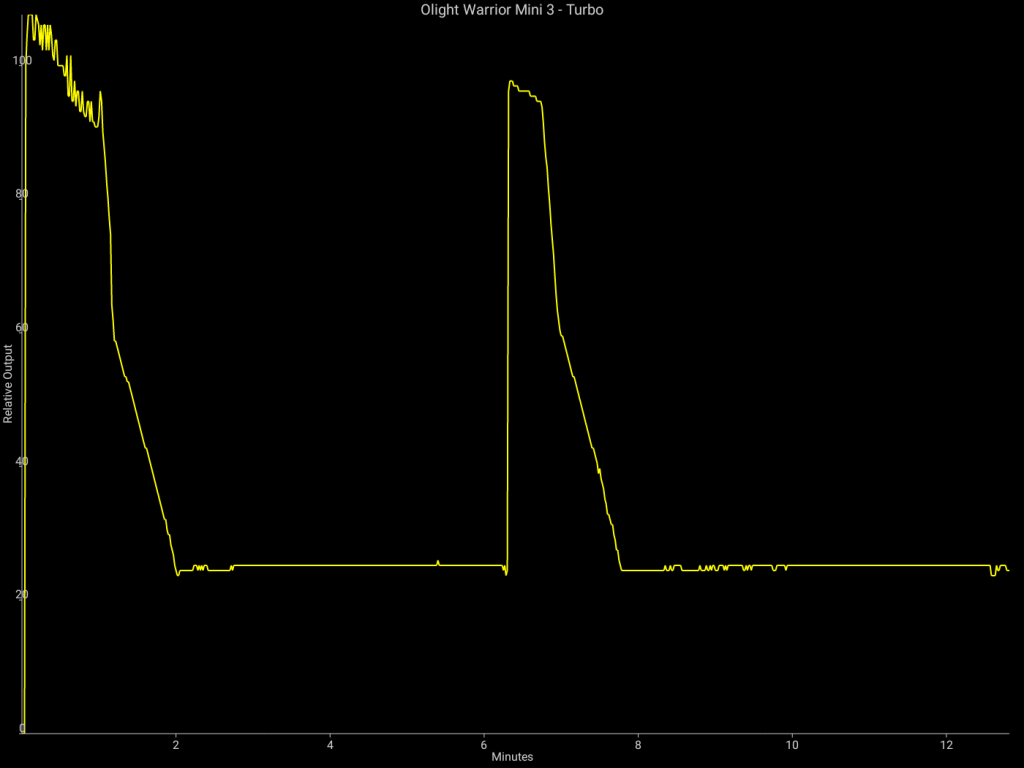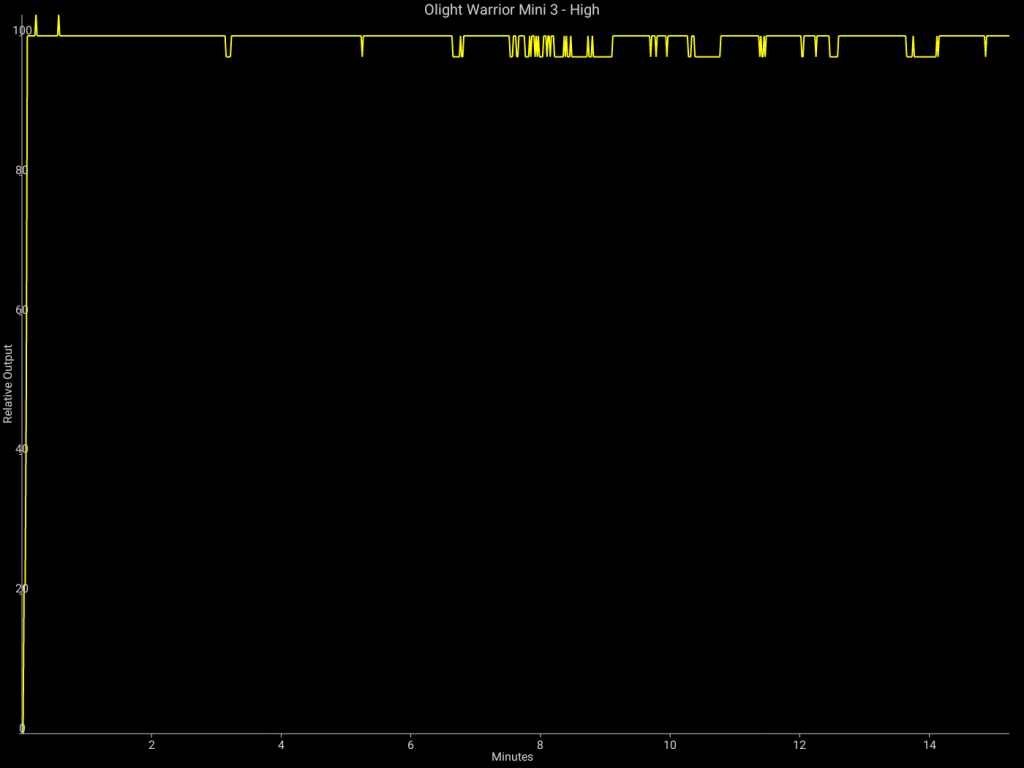 Considerations:
• Proprietary charging and battery. The good news is that the positive terminal of the 18650 sticks out more on this battery so I can charge it with my Xtar VC8.
• Plastic lens? Standard with TIRs.
Verdict:
• Interesting and visually attractive design, it just looks cool and doesn't sacrifice function too. I like that Olight has refined the proximity sensor and also kept this design small but incredibly powerful. The feel of the light, the button, the knurling and the overall look make this one of my favourite EDC lights. I normally hesitate to carry around much smaller lights like this as they don't have tactical functionality and decreased output/throw but none of those are an issue here. Highly recommended if you don't mind the proprietary battery.