The Wurkkos FC11: Is this the Best Affordable EDC Light in 2023?
Get the FC11 here (Affiliate Links):
US: https://amzn.to/3mEnLlP
Australia: https://amzn.to/3GXq2iS
In this video, I'll be sharing my thoughts and experience with the Wurkkos FC11 flashlight. After a week of using it, I can confidently say that it's a solid little EDC work light. It's easily pocketable and features a magnetic tail cap, making it useful for hands-free operation. I'll also be discussing the overall construction, LED, lens, bezel, and reflector, as well as its UI, modes, and performance, including a comparison with other lights. Stay tuned to hear my considerations and final verdict on this affordable and versatile flashlight.
This light was provided as a sample by Wurkkos for review. I was not paid to make this video review. All opinions are my own.
Please support my work and receive discounts by purchasing recommended products here (affiliate links below):
All Discount Codes (Master Spreadsheet):
https://docs.google.com/spreadsheets/d/15CgzoZD2X7lPhRpYQeR1tFws3DbI1Lmn4AUzIfOpzMo/edit?usp=sharing
---
My Amazon Store:
https://www.amazon.com/shop/watercolourmentor
Nextorch Flashlights:
https://www.nextorch.com/?ref=darrenyeo
10% Off Coupon Code: "DARRENYEO"
Wuben Flashlights:
https://www.wubenlight.com/?ref=darrenyeo
10% Off Coupon: "DARRENYEO"
Nealsgadgets:
https://www.nealsgadgets.com/?ref=darrenyeo
Coupon Code "DARRENYEO" for 15% off!
Wurkkos FC11 Short Review:
General thoughts after a week of usage/size comparison/practicality/interesting things:
• This is a solid little EDC work light, with high CRI. Wurkkos make this one in different colors too!
• It's easily pocketable and though the side switch is firm and requires a little extra force to press, I would still lock this light out.
Overall Construction, LED, lens, bezel, and reflector
• Well constructed considering the price. I found a surprising feature – the tail cap has a magnet! This will make it useful when working under a car or area where you want a hands-free operation.
• LH351D LED – you can get it with 4000 or 5000K. I suggest the 5000K model if you want the best color accuracy.
• OP lens as expected with this LED. AR glass lens. Bezel sits flush with the rest of the body.
• Unable to disassemble.
• 18650 included.
• Comparison with other lights.
UI – modes
• Demonstration. Stepped vs smooth ramp. Lockout.
Performance – total output, beam profile, longevity, practicality
• CCT, CRI, Ceiling bounce test
• Nice, even beam, mostly floody.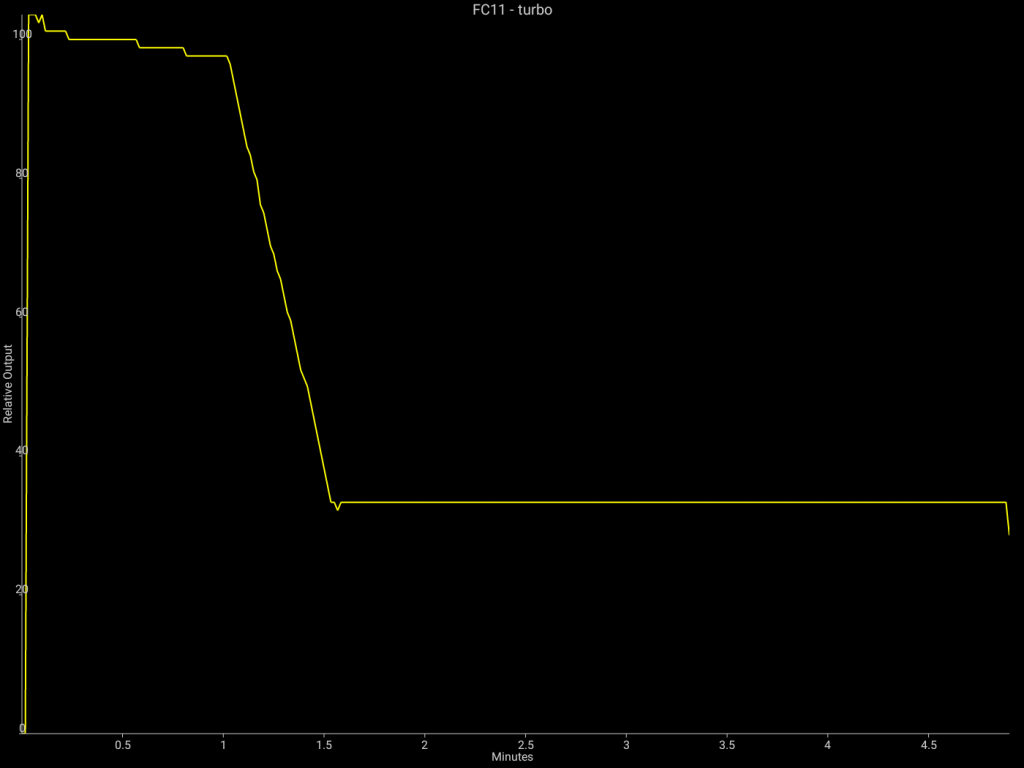 | | | | | |
| --- | --- | --- | --- | --- |
| Wurkkos FC11 | Measured with Opple Light Master Pro – figures based on switch on | | | |
| Mode | Candela @5m | Throw (metres) | CCT (K) | CRI (Ra) |
| 4000K Model @ 100% (Wurkkos 18650) | 5950 | 154.2724862 | 3963 | 92.1 |
| 5000K Model @ 100% (Wurkkos 18650) | 5625 | 150 | 4768 | 94.7 |
Considerations
• Hard for me to fault this one. The magnet came loose on my green one. I just took the spring out and found it wasn't glued in properly. So I just re-glued it and all good.
• Moonlight mode is still a bit too bright for my liking. I prefer something like 1-5 lumens.
Verdict
A solid EDC light with great CRI. You can use it as a walking light, or work light – it's quite versatile while being affordable and pocketable. Comes with everything you need in the box too.