Sofirn SC32 Flashlight Review: Worth Buying?
In this video, I review the Sofirn SC32 flashlight. Sofirn has released a number of these smaller 18650 cell flashlights recently, which are almost as small as some 14500 lights. The first thing that comes to mind for me is temperature control! I think it's great to have extra battery capacity but are these lights able to perform? Watch my video to find out.
Beamshots: 09:59
Get the Sofirn SC32 here: https://amzn.to/3ls3dMw (Affiliate link)
---
All Discount Codes (Affiliate links below)
Master Spreadsheet:
https://docs.google.com/spreadsheets/d/15CgzoZD2X7lPhRpYQeR1tFws3DbI1Lmn4AUzIfOpzMo/edit?usp=sharing
Short Review
General thoughts after a week of usage/size comparison/practicality:
This is a great little EDC flashlight and the smallest 18650 light I own. Very bright for its size and the Fresnel lens is just as effective as a TIR for projecting the beam into the distance. The SC32 is almost the same size as the battery! I like the tail switch design.
Overall Construction, LED, lens, bezel and reflector
Rugged and solid looking. Great quality for the price. The bezel has some interesting cutouts that allow you to see when the light is on. Basic Sofirn anodizing.
SST40 with fresnel lens. Quite a unique feature and good to see Sofirn try something new. The lens is very thin which keeps the length down. No protective glass.
The double-sided clip, onboard USB C charging, included 18650 cell.
UI – modes
Modes demo, strobe, step ramp vs smooth
Performance – total output, beam profile, longevity, practicality
Ceiling bounce test, CRI, CCT, candela
I was surprised at the throw of this light. The spill blends nicely into the large hotspot. Outer edges of the light have some artifacts.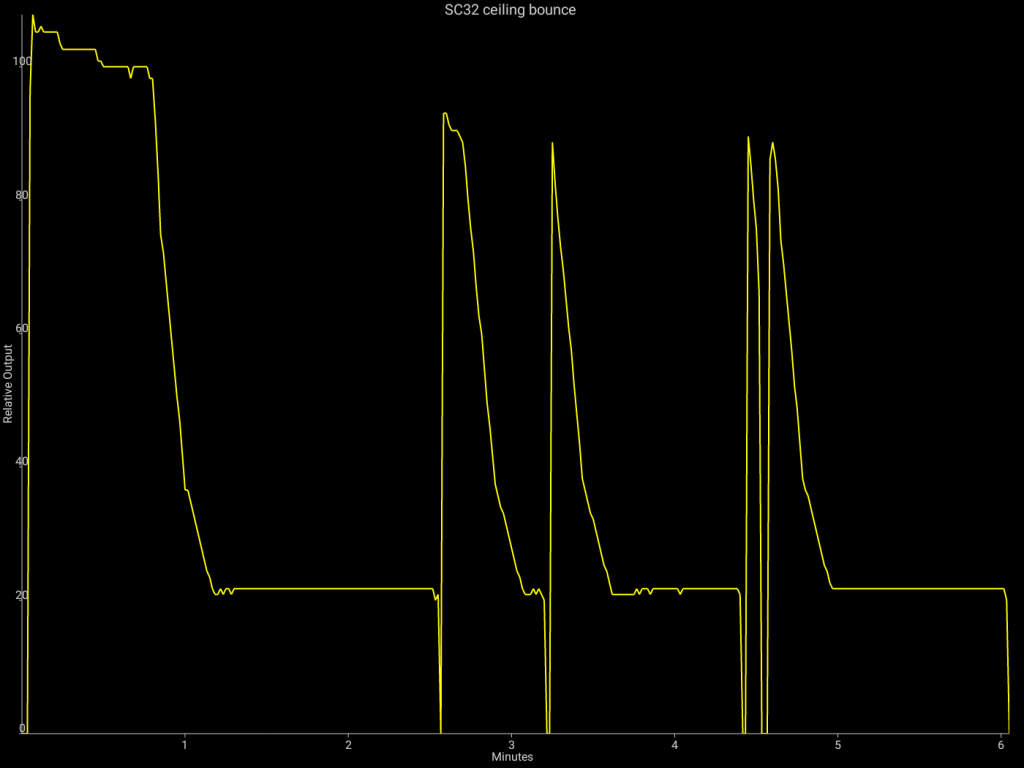 | | | | | |
| --- | --- | --- | --- | --- |
| Sofirn SC32 | Measured with Opple Light Master Pro – figures based on switch on | | | |
| Mode | Candela @5m | Throw (metres) | CCT (K) | CRI (Ra) |
| Turbo | 13250 | 230.2172887 | 5363 | 62.8 |
Considerations
Ramps down quickly and produces significantly fewer lumens. It's a small host and unavoidable.
No momentary turbo mode – that would bring it into the tactical territory.
Verdict
If you're looking for a great value EDC flashlight that has everything included, this might be the one for you.