Wurkkos TS10 Flashlight Review
In this video, I review the Wurkkos TS10 flashlight. A few of you have asked me to look into this flashlight so I ended up buying one from Amazon. This light produces 1400 lumens and is the size of my thumb! The TS10 runs off one 14500 battery.
All-in-all, I think this is an amazing little EDC pocket rocket that will give you a blast of 1400 lumens where you need it. The high CRI LEDs are a huge bonus, which means this could also be used as a work light where color recognition is important. If you're looking for a high CRI pocketable flashlight at a budget price, watch my video to find out more!
Get the TS10 here: https://amzn.to/3lx4gLf (Affiliate link)
Wurkkos TS10
General thoughts after a week of usage/size comparison/practicality:
What a little pocket rocket! This thing is insanely bright for its size. One of the best EDC lights out there, especially with Anduril on board, you can really customize this light to your needs. Very light and fits in your coin pocket.
Compare to other small lights
Overall Construction, LED, lens, bezel, and reflector
Well machined, no rough spots. I like the anodizing too, smooth and there's a slight shimmer in the finish. other colours available.
Double-sided clip is a nice addition, you can clip it to your hat and use it as a headlamp.
3x AUX light
3x LatticePower CSP2323 LEDs @ 1400 lumens (turbo)
UI – modes
Performance – total output, beam profile, longevity, practicality
Ceiling bounce test, CRI, CCT, candela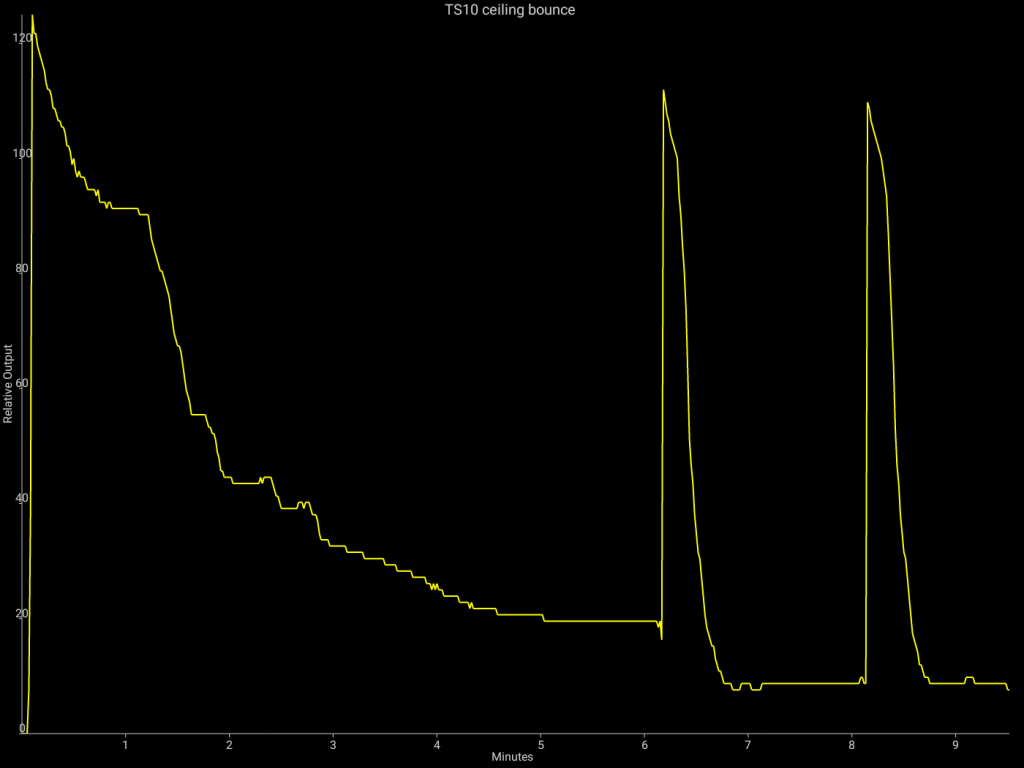 | | | | | |
| --- | --- | --- | --- | --- |
| Wurkkos TS10 | Measured with Opple Light Master Pro – figures based on switch on | | | |
| Mode | Candela @5m | Throw (meters) | CCT (K) | CRI (Ra) |
| Turbo | 5200 | 144.222051 | 6230 | 97.2 |
Considerations
No onboard charging. I was surprised Wurkkos didn't include that in this mode. frustrates me because it's an essential feature I like to see in any EDC light.
Gets very hot in turbo. Can barely hold it after a minute.
Verdict
One of the brightest 14500 lights out there on the market. I hear a copper version is in production, and I kind of wish I waited but oh well. I've linked this light in the video description, have a look if you're interested.
---
All Discount Codes (Affiliate links below)
Master Spreadsheet:
https://docs.google.com/spreadsheets/d/15CgzoZD2X7lPhRpYQeR1tFws3DbI1Lmn4AUzIfOpzMo/edit?usp=sharing
Nextorch Flashlights:
https://www.nextorch.com/?ref=darrenyeo
10% Off Coupon Code: "DARRENYEO"
My Amazon Store:
https://www.amazon.com/shop/watercolourmentor
Wuben Flashlights:
https://www.wubenlight.com/?ref=darrenyeo
10% Off Coupon: "DARRENYEO"
Nealsgadgets:
https://www.nealsgadgets.com/?ref=darrenyeo
Coupon Code "DARRENYEO" for 15% off!